IDS: мужские латина каблук 1,5 [KATYA BROGUE -Limited] (BLUE CAMO) р.2-8 вкл. 1/2

2486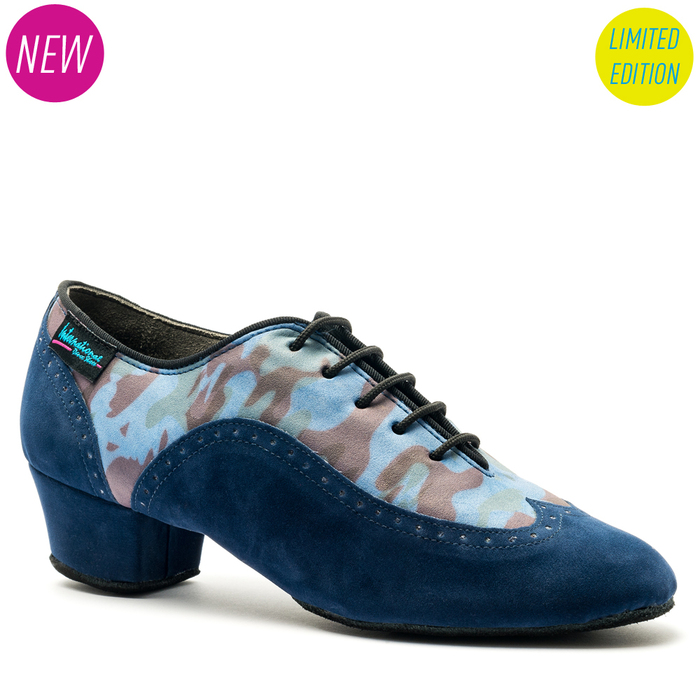 | | |
| --- | --- |
| ИД товара: | 2486 |
| Наименование: | IDS: мужские латина каблук 1,5 [KATYA BROGUE -Limited] (BLUE CAMO) р.2-8 вкл. 1/2 |
| Размеры: | р.2-8 вкл. 1/2 |
| Цена: | 8688,00 руб за пара |
---
Описание:

In Blackpool 2016 we launched the Katya Jones limited edition range of our popular 'Ladies Brogue' design. This is our Navy/Blue Camo version: an incredibly eye-catching teaching and practice shoe! This shoe is Split-Sole and with it's cushioned padded support throughout, it offers unrivalled comfort, stability and super flexibility which makes it perfect for a shoe that's worn more than any other shoe for many dancers. Perfect for the long hours spent teaching and practicing. This shoe is only available in the sizes here and once they're sold out then that is it - truly Limited Edition!

Limited Edition with UK Professional Latin & World Showdance Champion, Katya Jones
Ultra flexible with a Split-Sole design
New heel design bringing sole material over the back of the heel, offering a smoother drag and greater protection
Low heel for a broader array of dancing and greater balance
Lightweight
Gel padding for enhanced support and comfort
Adaptable, used for many forms of dance as well as practice and teaching
Made in England
Worn by: Katya Jones (UK Professional Latin Champion).

This shoe is pictured on the 1.5" Heather heel, and you can view this style in other materials, and also our Full-Sole version by clicking here.

The pairs available online are the only pairs we'll ever make and once they're gone, they are gone!.
---
Ещё
IDS
мужские латина
Логистика - d140 KATYA BROGUE -Limited - р5 - bd1081